Introduction
What happens on the internet In a day will break down into three main parts: social media, browsing, and online shopping. Don't forget, at the end of the post, you'll have the mother of all data, so don't leave yet. And if you like the post, we've got a fascinating one on how the Internet works 90-9-1 system.
Currently, more than 5,000 million people have constant access to the Internet and use it every day, especially from mobile phones. Moreover, 92.5% of mobile phones (cell phones) active and in circulation have a continuous Internet connection, so the old ones, the non- Smartphones, are about to disappear. The use is so intensive and repeated that it produces overwhelming figures.
Navigation
7 million searches are perform on Google.
Six hundred ninety-four thousand hours of videos and live streams played on YouTube.
Twelve million users send an iMessage.
Four hundred fifty-two thousand hours of series and movies are watched on Netflix.
Adding Steam, Origin, Ubisoft Connect, Epic Games Store, Microsoft Store, and Social Club, 18 million users are playing simultaneously.
Between PS Now, Xbox Game Pass, and Geforce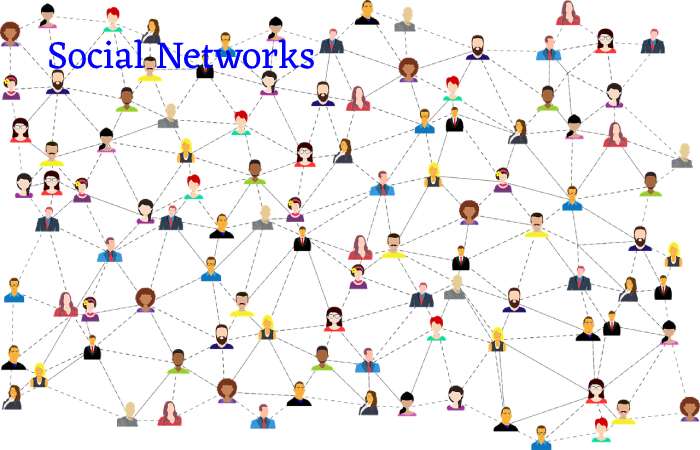 Forty-four million people enter Facebook and share 240,000 photos/posts.
Sixty million people access Instagram, and 65,000 photos are upload.
Fifty-two million users enter Tiktok, and 167 million videos are view.
Around 20 million users access Twitter, and 575,000 tweets are written.
Two hundred eight rooms are create in ClubHouse.
Two million posts are create and share on Snapchat.
Six hundred sixty-eight thousand messages written on Discord.
In ZOOM, 856 meetings are held with more than 5,000 users.
In Microsoft TEAMS, 100,000 people connect to take online courses, training, and company and family video calls.
That is, if a day has 1440 minutes (24 hours), you have to take all this data and multiply it by 1440. So there you will have all the traffic throughout the day, and you will understand that if Einstein were alive, he would talk about the infinity of the Internet.
Online Shopping
More than 6 million people shop online.
Amazon spends $283,000.
Up to $67,000 worth of items is sold on Instacart.
Although this calculation is unknown, it is estimate that about 170,000 dollars worth of products is purchase on AliExpress.
More than 30,000 euros if we add the Marketplace Carrefour, El Corte Inglés, Mediamarkt and Fnac.
Between Bizum, Paypal, Venmo, and other similar applications
That is, if a day has 1440 minutes (24 hours), you have to take all this data and multiply it by 1440. There you will have all the traffic happens on the internet Ii a day
Conclusion
The network does not stop for a single moment. The activity is of such magnitude that not all the servers of the largest company can manage them. And here is the final data. Everything you have read before does not happen in a day but a minute. Is around everything else you want us to put on the lists? Is there any interest that you can contribute? In that case, leave it in the comments, and we will add it.
Related posts