Introduction
The best underwater cameras in 2022 are primarily used by Olympus, GoPro, DJI, Fujifilm, and Nikon. And it is that from models with compact designs and reinforced finishes.
Some things must be considered, from the degree of waterproofness to the image stabilization (want to use it while practicing water sports).
There are Some Underwater Cameras :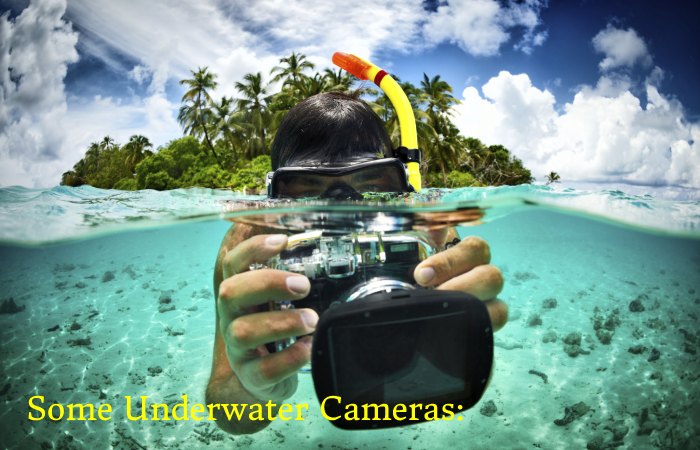 Olympus TG-6
Leading this ranking of underwater cameras for underwater video and photography is, without a doubt, the Olympus TG-6.
Olympus has positioned itself as a benchmark for waterproof underwater cameras, with the Tough series leading the top of compact underwater cameras.
This all-terrain underwater camera is ideal for both underwater photography and video. In addition, it is a camera that is very popular among divers for its spectacular macro.
Sea & Sea DX 6G
Sea and Sea is a renowned brand of underwater photography equipment that launched its own Sea & Sea DX 6G underwater photography camera with remarkable image quality.
It has a 1/2.3 CMOS sensor with 16 megapixels, 5x optical zoom, and a 28mm wide-angle. But what we like the most is the autofocus and tracking capabilities it has and the features for underwater macro photography.
SeaLife DC2000
The SeaLife DC2000 underwater camera came to improve the functionality of its predecessor DC1400. With this camera, you can record Full HD 1080p at 60 fps. In addition, it is interesting because it allows for slow-motion shots in post-production.
More interested in video than the image, this camera may be one of the best options at your fingertips since it has fast focusing capabilities, combined with a much better shutter response than the previous model, 0.1s instead of 0.3s.
Nikon Coolpix w300
The Nikon Coolpix W300 is a cheaper model than previous underwater cameras, and like the Olympus TG, it is suitable for all types of weather.
Resistant to freezing at -10C and dustproof, it is shockproof up to 2.4 m. and submersible up to 30 meters without housing.
This underwater camera features a 1/2.3-inch, 16MP CMOS sensor and 24-120mm equivalent lens with image stabilization. Allows you to focus on subjects from 1 cm away in macro mode.
GoPro Hero 8 Black
The most excellent camera of all time I have ever seen for adventure sports and diving is the GoPro, which is surpass with each new model and could not be missing from this list of the best underwater cameras.
And it has some great improvements over its predecessor the GoPro HERO 7 Black, for underwater photos and videos.
Fujifilm FinePix XP140
The Fujifilm FinePix XP140 follows the line of underwater cameras, being a camera suitable for the whole family. It's waterproof to 25 meters. It's also built shockproof (up to 1.8 meters) and freezeproof down to -10°C.
It has a 1/2.3-inch back-illuminated 16.4-megapixel CMOS sensor and image stabilization system. A 5x optical zoom lens (28-140mm equivalent), video recording in 4K quality, and ISO up to 12800.
Conclusion
The best underwater cameras you have submersible cameras at more than enough depths for any recreational diver without the need for a casing. However, we want to mention that there are also specialize companies that manufacture housings for these camera models.
Related posts