Introduction
The Comparison of the Best MacBook Pro Powered by Apple's new M1 Pro and M1 Max processors. The new 2021 MacBook Pro's hardware features significant improvements to both the CPU and GPU. But it is not only that. Comparing the MacBook Pro of 2021 against 2020 offers a more considerable amount of RAM and improved screens for the new models.
If what you're reading catches your eye, feel free to read on for an in-depth comparison of the new MacBook Pros vs Intel's 13-inch M1 and 16-inch MacBook Pros.
Hardware Comparison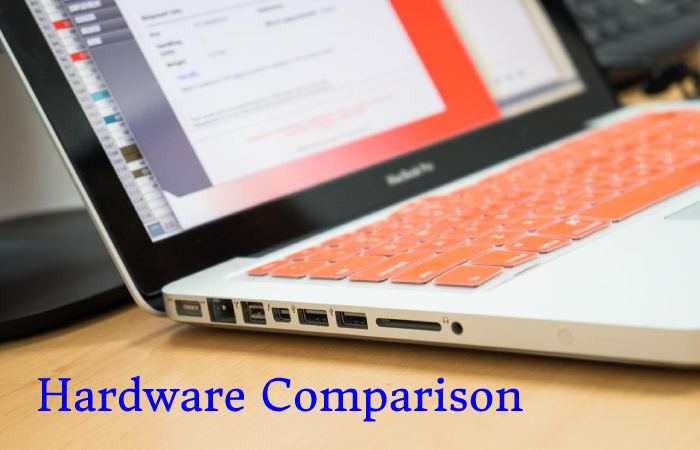 There's a lot to take in from the table above, but we can start by saying that the M1 Pro. And offers 70% faster performance than the M1 and twice the GPU performance of the M1
Although if we go further and jump to the next model. In Apple's words, the M1 Max offers a GPU performance four times higher than the M1. With a memory bandwidth of 400 GB / s
Screen Comparison
Comparisons hurt, and our comparison between MacBook Pro was not going to be less. One of the focal innovations of the two new MacBook Pro laptops of 2021 is the Liquid Retina XDR screens.
While the original Liquid Retina display of the 2020 and 2019 MacBooks was already one of the best on the market, with the new Apple, it surpassed. The new Apple laptops feature reduced bezels, double the brightness thanks to its mini-LED backlight. Significantly improved refresh rates of up to 120Hz, and a higher resolution/pixel density per inch.
Connections and Ports
Another significant change in the new MacBook Pro laptops compared to the previous models is (finally) the return of external connections. For these new laptops, Apple has included an HDMI port, an SDXC card reader and the return of MagSafe. On the other hand, what we have lost with the new update is the Touch Bar
Size, Weight And Finishes
One of the disadvantages of the 2021 MacBook compared to the previous ones is that they weigh more, although not too much. Especially considering larger screens and greater power and connectivity. So just this once, we'll let it slide. Despite the improvements, in terms of size, it is very similar. And in terms of design, all models remain identical in silver and space grey.
Battery Charge and Life
In terms of battery life, there are not too many changes. It is pretty solid in all models. And it is that despite the increase in performance and the improved screen of the new models, the battery life seems not to have been too affected. Where there is a difference and great comparison between the new MacBook and those of last year is the fast charge
Conclusion
The comparison of the recent MacBook Pro models emphasises the new features of the 2021 series. And its improved M1 super processors. The first is that the new MacBook Pro are very expensive, and the second is that the 2019 model is not for sale by Apple. The solution to this can be as simple as looking for a second-hand 16″ Intel MacBook Pro (2019) or 13″ MacBook Pro (2020)
Related posts