Introduction
Five accessories to give to a gamer that they will love and the different options you have to choose from within each of them.
New Controllers
The controls represent the ideal tool for every gamer. With them, you can drive a race car to star in action adventures, delve into in-depth narrative stories or play that virtual soccer game you enjoy.
Currently, the controls stand out for two factors, design and ergonomics. As for the first of them, you will find various finishes when choosing a controller according to your tastes.
Regarding ergonomics, the ideal is to choose official controls or prestigious brands, with which you are guaranteed to have the greatest possible precision in your favorite games.
Gaming Chair
A gaming chair is possibly one of the most requested accessories by gamers. With it, the gift will be a guaranteed success.
The gamer chair has two essential aspects to consider. The first of these is aesthetics.
They usually have an aggressive design, with very marked lines and intense colors. There are also specific chairs based on video games, which can be the perfect gift if the gamer it is aimed at is a fan of that title.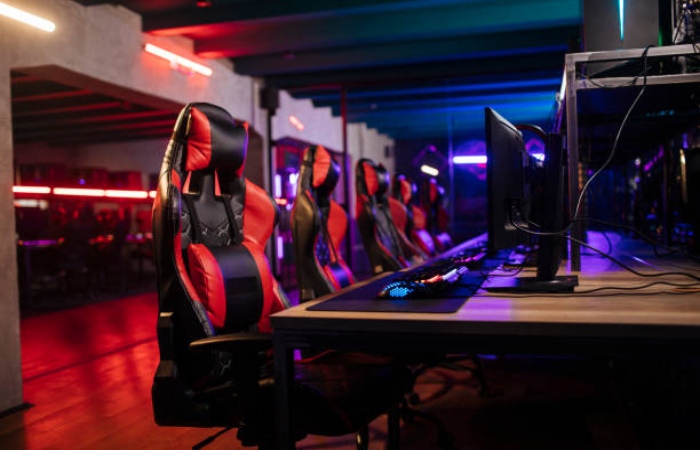 Gaming Headphones
With a gaming headset, you can offer an incomparable immersive experience. You will experience every sound effect and music of the game as closely as possible.
It is preferable to buy gaming headphones with a headband format for greater comfort and to monitor the element of the pads since they are the ones that will mark the comfort you will feel during use. Something essential in gaming headphones is that they have a microphone since, in this way, you can interact with the rest of the players on your team or squad
Video Game Console Or PC
One of the classic gifts for gamers is a video game console or PC, depending on the platform you prefer when enjoying your games. The eternal question is what game to give? The important thing is not to repeat any that you already have, but if we are clear about this factor
Triple A
They are the "bestsellers" or "blockbusters" of video games. The titles developed by the biggest in the industry push the limits of computer or video console technology
Popular Games
They are based on a movie, a comic, or a famous character, so their publicity is more than guaranteed. At the level of gameplay, they are not always the best video games
Games By Genre
The gift should go towards this line if you know what kind of video game genre he likes. There is a wide variety of options such as driving, action, sports, adventure, platforms
Indie Games
A risky alternative but one that you will surely love because it is something completely different. Independent games  are those developed by small companies and also even professionals without companies behind them
Gaming Mice
For PC gamers, gaming mice are another essential accessory for their games. Therefore, it is an ideal gift for them. A gaming mouse today can offer incredible aesthetics with backlight effects that will make your games an unforgettable experience.
Conclusion
The Five Accessories To Give To A Gamer have profiles to record on their built-in memory, different connectivity options, compatibility with other operating systems and also even versatility for right-handed and left-handed users.
Related posts