Introduction
Powerful Gaming Laptops there are many gaming laptops on the market. Still, only those with a good balance between components, features, portability and price have earned a place in our top of the best gaming laptops of 2022. And we know what we are talking about because all the models on the list are powerful enough to play AAA games while streaming on Twitch
However, the best gaming laptops from Razer, Asus, Lenovo, MSI and Acer, among others. The best graphics cards and the most powerful processors together in computers with 4K screens and up to 365 Hz.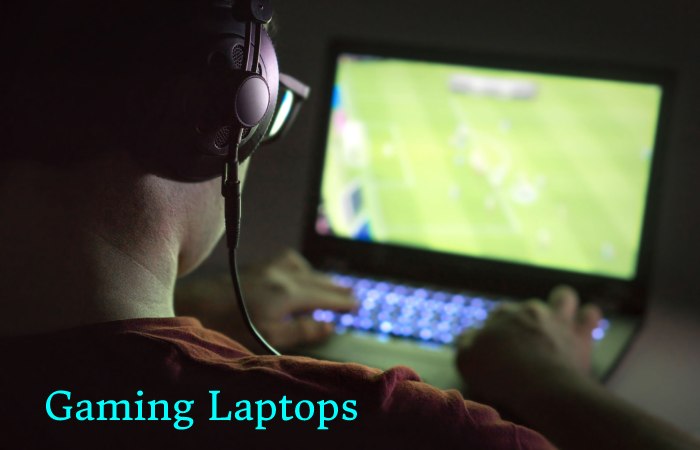 Asus ROG Zephyrus G14
The Asus ROG Zephyrus G14 narrowly takes second place on our list of the best gaming laptops. And it is that although this is an outstanding gaming laptop to take into account, mainly due to the excessive power of its processor, it has not won first place for its graphics card. Although you can buy it with up to a built-in GeForce RTX 3060 Max-Q, it can't rival the graphics of the Razer Blade 15. But who can?
Asus ROG Zephyrus G14 Specifications
CPU: Up to AMD Ryzen 9 5900HS
GPU: Up to Nvidia GeForce RTX 3060 Max-Q
RAM: 16GB DDR4-3200
Screen: 14-inch IPS 1080p @ 120Hz
Storage: 1TB NVMe PCIe 3.0 SSD
Battery: 75Wh
Dimensions: 32.41 x 22.20 x 1.78 cm
Weight: 1.6kg
And also perhaps the slightly smaller graphics make the Asus ROG Zephyrus G14 one of the best value-for-money gaming laptops of 2022. And it is that if you do not want to stream while you play, what this laptop offers you will be more than enough to play everything in ultra.
Razer Blade 15
Razer is a brand famous for making the best mice, keyboards and accessories for gamers, but did you know that they also make laptops? And so much so it does, as the Razer Blade 15 is hands down the best gaming laptop of 2022. Its exterior design is aluminium to its interior, composed of an Nvidia RTX 3000 series GPU and a 12th generation Intel Core i9 CPU.
Razer Blade 15 Specifications
CPU: 12th Gen Intel Core i7 and Core i9
GPU: Up to Nvidia RTX 3080 Ti
RAM: Up to 32GB
Display: 1080p @ 360Hz, 1440p @ 240Hz, or 4K @ 144Hz
Storage: Up to 1TB SSD
Battery: 80Wh
Dimensions: 23.45 x 35.51 x 1.98cm
Weight: 2.1kg
We can find the Razer Blade 15 with different configurations depending on our needs as gamers (and our budget). And it is that if we want the best of the best, you will be happy to know that this gaming laptop is compatible with up to a 16 GB RTX 3080 Ti (almost the best graphics currently exists). Which never ceases to amaze us when we consider the size of this laptop.
Conclusion
The most powerful gaming Laptops and also best laptops for gamers of 2022. Now is the time to compare them with each other, and also to make it easier for you, we have gathered their main characteristics in this compilation table. We hope that with our help you decide to get one of them.
Related posts