Snapchat is an app most people use for filters photos and videos, and some send pictures and videos to their family or friends. Snapchat is a messaging application that sends images and videos with augmented reality filters.
Its differentiation lies in the fact that messages are deleted and read, thus preventing the conversations from being saved.
In addition, the published content is temporary with a duration of 24 hours. This function was its excellent star for years and augmented reality filters.
Features of Snapchat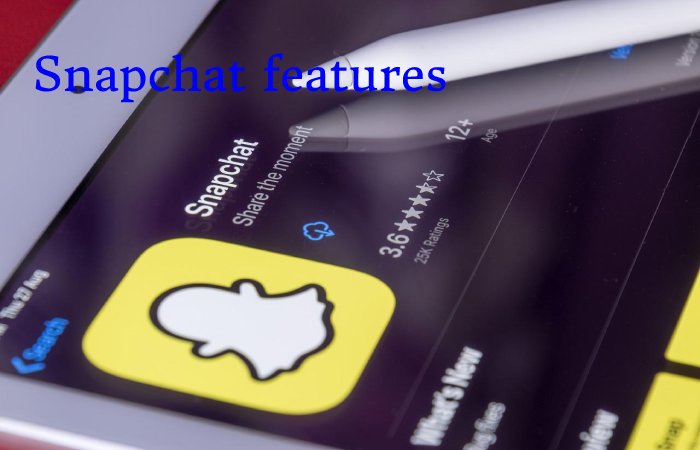 Group Voice and Video Calls
To explain yourself and better understand Snapchat, we will start with the basics. That is, with a function that other social networks have, such as Facebook and Instagram. After that, it is about voice and video calls through Snapchat chat.
You may wonder why we talk about this function if it is so common. Our goal is not to present you with a strange social network, but one with which you have the options you have always used and many more. Also, we think it's worth exploring Snapchat's features and understanding why it's so popular.
Song Identifier
It is one of the main features of Snapchat that you'll love since you can shazam all the songs that your contacts use in their stories.
Links in your Stories
We continue with the features of Snapchat that will lead you to open an account now. Why do we say it so convinced? Read this sentence very well: links in Snapchat stories without restriction on the number of followers!
If you have a business, we know that you loved what we just told you because we understand that sometimes it can be frustrating to talk about a topic or product, wanting to link it in an Instagram story and not having the option to share a link enabled.
Best Filters
Snapchat plays filters and their duration very well since you can only use the filters for a limited time. This way, they ensure that you use an augmented reality filter if you want to use it now and don't wait for another day.
This strategy also makes you want to log into the app every day to see what unique filters are new.
Bitmoji- An avatar with your face
Snapchat allows you to use your Bitmoji cartoon in messages, videos and photos, so the laugh is guaranteed.
If you don't know what Bitmoji is, it is an application in which you can create an avatar that looks like you, and the app itself draws you into different everyday and amusing situations
Location of your Friends in Real-time
"On the Snaps map, you can see Snaps from worldwide, including sporting events, celebrations, breaking news and much more. You can also share the location with your friends and see what is happening in your surroundings."
Conclusion
Snapchat has reinvented its video and audio interface by allowing the addition of these lenses. Now, you can reply to messages using this feature of Snapchat, as well as record videos and send them directly to your friends
Related posts