Logistics applications that improve management have provided the logistics sector with the ability to reduce times and increase control and organization of the supply chain. Concepts such as Big Data are closely related to this field, given the need to optimize data management and processing.
Apps are essential tools to achieve greater efficiency. In addition, they help companies in all their processes, from tracking inventory and shipments to scheduling meetings with clients.
The use of newly available technologies allows for improving productivity and profitability. These are the coolest logistics and carrier mobile apps to make your job even more accessible.
Logistics Applications
These are four apps with which to optimize productivity in logistics management.
WebFleet Mobile
This Android application is designed to keep control of the daily operations of a fleet of vehicles. Logistics professionals can manage their business in real-time from their phones or computers.
Logistics
This all-in-one app manages all warehousing and logistics management needs; tracking drivers, vehicles, shipments, and customers is a snap. Plus, it's free.
Scandit
Improve the inventory process thanks to an innovative technology that allows barcode scanning.
Evernote
It's not explicitly intended for the logistics industry, but it's an excellent tool for organizing documents, images, and files. For this reason, it has become a general application for everything related to the supply chain. In addition, it improves scheduler productivity and makes it easy to transmit documents on the go.
These Four Applications Help The Carrier In His Work.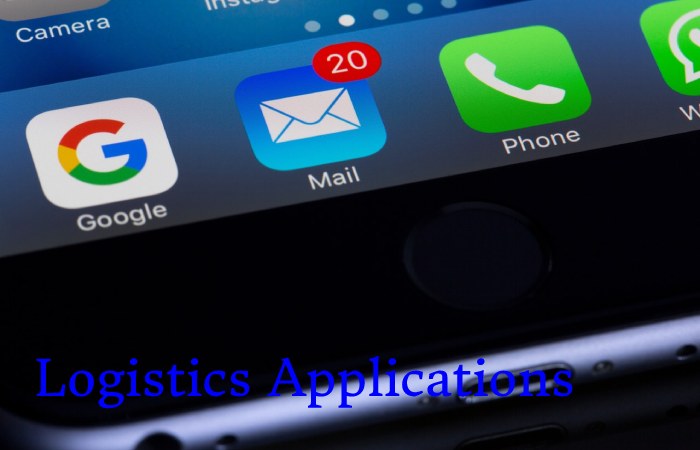 Smart Tachograph
Its GPS technology allows knowing the work and rest periods of each carrier. It is also precious to know the routes chosen, the kilometers travelled and the speed. It can also be used to pay tolls and reserve parking.
UberFreight
The famous application for passenger transport also has its version for truckers. It puts professionals in contact with users who need to cover their freight transport needs over long distances.
AEMET Time
The official app of the State Meteorological Agency provides detailed information about the weather. Send alerts and also notifications with weather updates for any area.
Wunderlist
Life as a haulier is hectic, and it can be easy to forget about responsibilities. With this application, you can create daily task lists, set reminders and share data with colleagues and superiors.
The right app can make all the alterations for warehousing and logistics professionals who rely on smartphones or tablets to make their jobs easier. Adopting the latest innovations in logistics applications is one of the cheapest and easiest ways to achieve success for any growing business.
Custom Applications For Logistics And Transportation
In this competitive environment, there is always pressure to deliver products quickly; therefore, companies are using alternative transportation modes and also more innovative routes to achieve their goals.
Therefore, to move forward with the market, companies are implementing robust transportation logistics IT solutions to address these challenges.
Conclusion
These tools help logistics companies improve productivity, reduce costs, and also increase customer satisfaction, which means a better chance of acquiring new customers and retaining existing customers in a highly competitive marketplace.
Related posts