Introduction
There are many best PDF Editing Tools for editing PDF; it isn't easy to edit the content of the PDF for free. Only with professional PDF tools, you can edit some aspects of a PDF file
Adobe Acrobat Pro DC
Adobe first presented the PDF format nearly 30 years ago, and today Acrobat Pro DC is the industry standard for editing PDF files.
It is also among the few best programs available for Windows and Mac. In addition, it has a dedicated mobile feature and the ability to convert PDF files into multiple HTML pages, Word, Excel, PowerPoint documents, and even images such as PNG or JPEG.
PDF Architect
The German company Pdf forge offers a unique purchase option regarding editing software. PDF Architect is a modular program available as a free download or as part of three separate packages (Standard, Professional, and Pro + OCR). Each includes a set of modules for the program, which determines its editing power.
Sejda PDF
Sejda is a web application designed to speed up work and does it very well. It's straightforward, focuses on quick PDF signatures, and offers only basic text editing for your upload files. But that's also why we like it.
Microsoft Word
Previous versions of Microsoft Word were limited to saving a document in or out of PDF format, and that was it. The most recent versions of 2013, 2016, and 2019 allow you to open a PDF file and then make specific edits to the part as if it were a Word document.
If you're okay with using a watermarked version, you should probably go for the free option, as iSkysoft says it "works identically to the paid version." The free trial period has a page limit you can save, and the software mentions a few more limitations when you try to keep a document during the trial
There Are A Few Factors You Should Check When Choosing A PDF Editor:
However, File format compatibility and support. Does it allow you to convert your document to PDF or vice versa? What formats does the PDF editor support, and does it include the design of your manuscript? It is essential for editing scanned documents.
Will the edited version of your document keep the same formatting as the original? Sometimes, after editing a PDF via a third-party app or editor, you may lose the original formatting of your document
How to Edit PDF Files?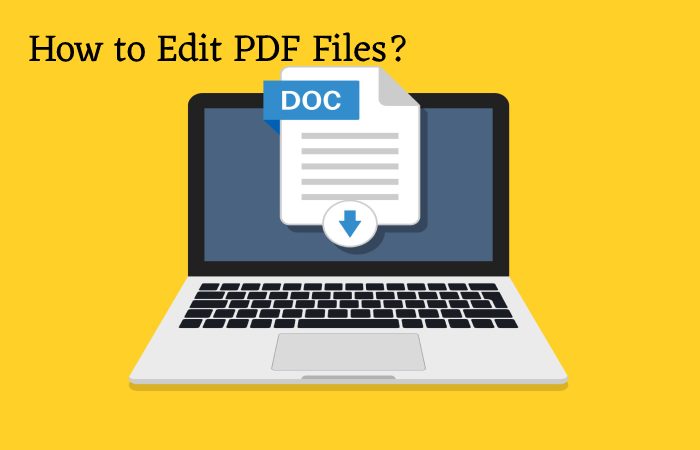 Open the PDF you want to edit with various methods. You can drag and drop it to the program directly to open; Or click the "Open…" button; You can also choose the documents in "Recent Open files
Collaborating Method
PDF element will automatically detect whether the PDF form is interactive or not. If the PDF form is interactive, "Highlight Fields" will appear in the fields that can be edited. Click on the areas and also add the necessary texts.
The Blank Form
Click "File" and select "Create," then click "Blank PDF" to open a new blank document.
The PDF Form Text Box
Click the "Forms" > "Edit" button, then click "Add Text" and double-click the text field to open a text properties dialog. Next, customize the font size and also color area in the "Appearance tab."
Conclusion
If you only need to make minor changes to a PDF file, the free online PDF editors mentioned below are enough for your need. If you are not willing to risk uploading your file to the internet for editing also with a free online PDF Editing Tools
Related posts