Introduction
An E-commerce logistics company or brand delivers a product or service to its customers. In other words, when a buyer makes an online purchase, the order is packed, shipped, produced, and, in some cases, returned.
Most Common Challenges
Every company seeking to generate a profit margin is looking for the same thing; make your logistics operation more efficient, and, consequently, reduce its associated costs.
Of course, the biggest challenge is to do this without lowering the levels of customer satisfaction and delivering a quality and reliable logistics service.
Other Recurring Challenges Are:
Changing Customers
It makes geo-referencing addresses more problematic as it requires daily route planning depending on the day's orders.
Limited Time Windows
Part of today's competitiveness is adapting to the needs of customers.
Among these is the availability of buyers, who expect their orders to arrive within the previously agreed time window and without friction.
Lack Of Visibility To Customers
This functionality speaks for itself as to why it has become so popular. We all like to have some degree of control, especially when exchanging money for a good or service.
Providing visibility about the order's status, and allowing the customer to monitor its delivery in real time, has become necessary if you want to stand out from the competition.
Reduce Costs Associated With The Last Mile
Considering that the costs of the last mile represent around 41% of the costs of the supply chain. The urgency, importance, and need to be able to reduce these costs are understood.
Technology that optimizes, plans, monitors, and delivers detailed information about deliveries. And their costs can be vital for the permanence of businesses and companies.
How To Improve Ecommerce Logistics?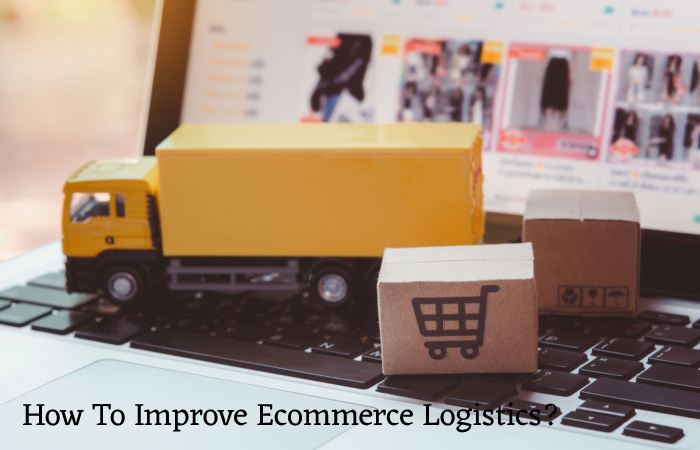 Customers and consumers judge the entire interaction with a brand or company based on the delivery experience.
It is why a sustainable logistics strategy must be able to meet customer expectations while balancing costs and resource requirements.
Last Mille
As consumers increasingly turn to eCommerce for the vast majority of their shopping needs, so do expectations of them. Where fulfillment and speedy delivery are no longer just "nice to have" but define customer loyalty.
Reverse Logistics
Reverse logistics is returns management, which can be one of the most challenging aspects for e-commerce sellers.
Considering that, according to a Red Stag study, 1 out of every five products purchase through electronic commerce is return, that is, a return rate of 20%. Therefore, experts say that to handle reverse logistics correctly. A retailer must treat a return as a reverse purchase, giving it the same care and oversight that goes into running the original purchase.
Conclusion
Considering the above points, having technology partners that provide greater control of the logistics process can be vital to remain competitive and relevant in an increasingly demanding and aggressive market. Drivin is a fully integrated fleet management platform for business owners that tracks fleets, reduces operating costs, and monitors driver behavior
Related posts