Introduction
To delete a WhatsApp account Permanently, if you follow those steps, you will lose all your messages, chat histories and copies of your stored files, and you will not be able to recover them. WhatsApp is the most popular messaging application in the world. This service, which is currently part of the Facebook group, long ago surpassed Facebook Messenger, the parent company's messaging service. Every day, some 1.5 billion users send WhatsApp messages as voice or text files. In Spain, it is use by 30.5 million people, representing 87 percent of Internet users. By comparison, "only" 43 per cent of Spanish users communicate through Facebook Messenger.
According to the Digital Society in Spain 2018 report by Fundación Telefónica, in 2018, 97 percent of young people between the ages of 14 and 24 used WhatsApp daily in Spain. However, despite these impressive figures, the giant and market leader has always been the target of criticism, not least due to insufficient data protection.
What To Keep In Mind Before Deleting Your Whatsapp Account?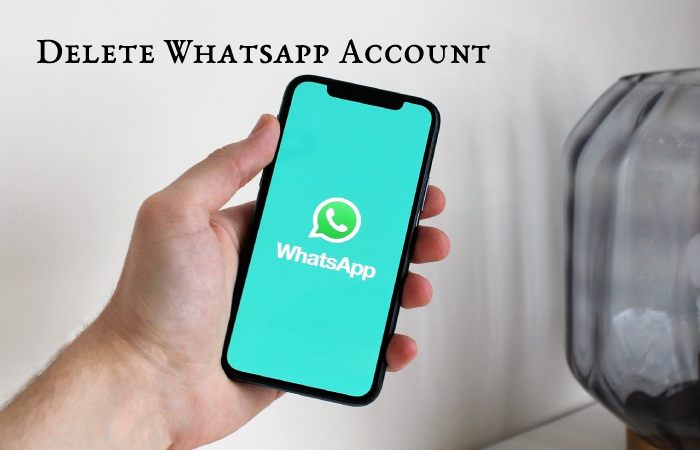 You have already decided, but now you are wondering: "how do I delete WhatsApp?". First of all, you should know. The procedure to delete your account is identical for Android and iOS.
What Happens To Your Data When You Delete Your Whatsapp Account?
WhatsApp has been criticize for years for collecting and storing user data. The app saves all data associate with the account, such as profile name and photo, date of birth, phone number, and status. Messages and images are generally not store long-term but are cached for 30 days. Deleted messages can be recovered by taking a backup – they are not typically held on the WhatsApp server. However, the service regularly reads contact data and creates internal user profiles, collecting location information and call tracking.
Although WhatsApp guarantees that all collected data will be delete, it is not entirely clear what exactly happens to it. All registration data remains store in the WhatsApp database, and the company reserves the right to store other data for legal reasons.
According To Whatsapp, Deleting The Account Implies The Following:
Access to the account is terminate.
Backup data deletion may take up to 90 days.
Files and messages sent to other users are not delete.
A copy of some data (for example, registration information) may remain in the database anonymously.
For legal reasons, other data could be save, which WhatsApp justifies by referring to the General Data Protection Regulation.
Data related to other Facebook services is also delete.
How to Delete a WhatsApp account?
In the case of WhatsApp, to delete the account from the service, it is not enough to uninstall the application from the device since a lot of personal data is stored on the provider's servers, which also has its advantages.
Confirm Deletion
The system warns you that if you delete your WhatsApp account, all account information, profile picture, message histories and WhatsApp groups, and iCloud or Google Drive backups will delete if they correspond. So, after typing the phone number, confirm with "Delete my account".
Conclusion
In the "Account" menu, select "Delete my account". A screen will open where you must confirm this action. It is not enough to press "Delete my account" again. For example, if you change phones, all your data will be available again when you reinstall the app.
Related posts