Introduction
Boston Dynamics Robot Dog officially went on sale in the United States for "commercial and industrial use," now, the robotic quadruped is getting some updates that are primarily designed to improve the user experience.
Upgrades include a substantial upgrade to the Spot quadruped robot, a new tablet, and a new charger. They have also expanded the payload and ecosystem of the software.
"This network is constantly developing, and today we are pleased to announce two new pieces of hardware that will enable next-level computing, radio communications, and 5G connectivity
Optimized Hardware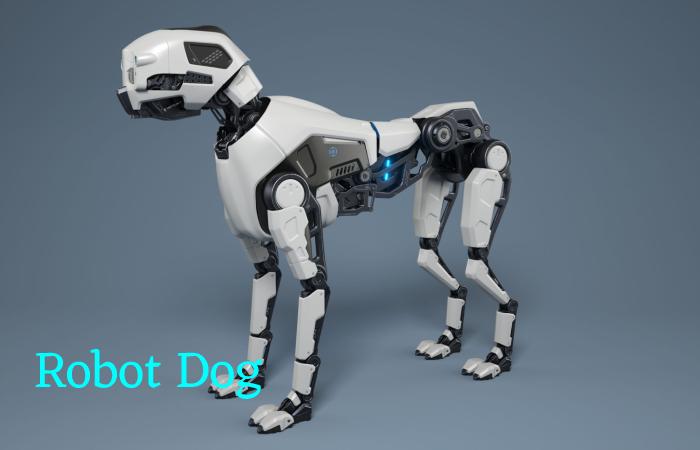 Color Images
The first enhancement has been applied to Spot's five stereo cameras. Which will now be able to provide full-color images along with existing depth information.
Enhanced Tablet
The tablet is use both to drive the robot and create autonomous missions and is the operators' first point of contact with the platform. For that reason, Boston Dynamics released some updates:
Intuitive Touch Screen
Spot will be easier to operate with an eight-inch touch screen and digital joysticks for driving and recording missions.
Optimized For Autonomy
A larger tablet also offers better space for missions, teleoperation, and data review. In addition, the battery lasts around eight hours.
 Rugged
The new tablet is lighter but has drop protection and weather resistance.
The Spot Charger
Spot's charger is now more intelligent and faster, bringing two new battery models to total capacity in an hour or less. In addition, users can check the OLED display for real-time information on battery power.
Boston Dynamics is also introducing a new way to improve wireless communications with Spot in areas with poor connectivity due to physical obstructions or RF interference. Rajant's Kinetic Mesh Radio Kit includes a point-mounted radio payload. That works in conjunction with three independent mesh radios that you can set up around a site to create a secure network for the robot to operate within an area of up to 200,000 square feet . Proving the value of robots
The Construction Product Manager
This project is exciting for us because it is precisely the type of application where a robot inherently makes sense and can immediately add value. It also shows that we can trade effectively from hundreds of thousands of miles away and collect reliable and repeatable data. Prevents staff from having to travel to remote and dangerous locations
the Department of Digital, Culture, Media, and Sport. BAM Nuttall led a group with Attocore and BRE to create a stand-alone private 5G network on a remote construction site in Shetland. And employ several new technologies and review their benefits for construction. Technology enters a new market for any business; vagaries need to made to make a solution that is bespoke to the situations encounter day-to-day.
Conclusion
It is just the start of our ride with Trimble and Boston Dynamics Robot Dog 5G. We have worked with them every step, doing site visits and commenting on how Spot works for us. In addition, Boston Dynamics has successfully applied the technology in many industries.
Related posts